Hello Sizzix followers. I am thrilled to be a part of this amazing team. I will be here every Tuesday with inspiration using the Sizzix products. My name is Lilith and I live in the South of Belgium. I am a language teacher and in my free time I love to scrapbook. I love creating layouts but also enjoy making mini books and the occasional card. I hope my work will inspire you. As today is my first day as a Sizzix blogger, I thought I'd show you some previous projects created with some of the sizzix dies and embossing folders.
One of my favourite dies is this doily that I used on the layout below. It is so pretty and dainty.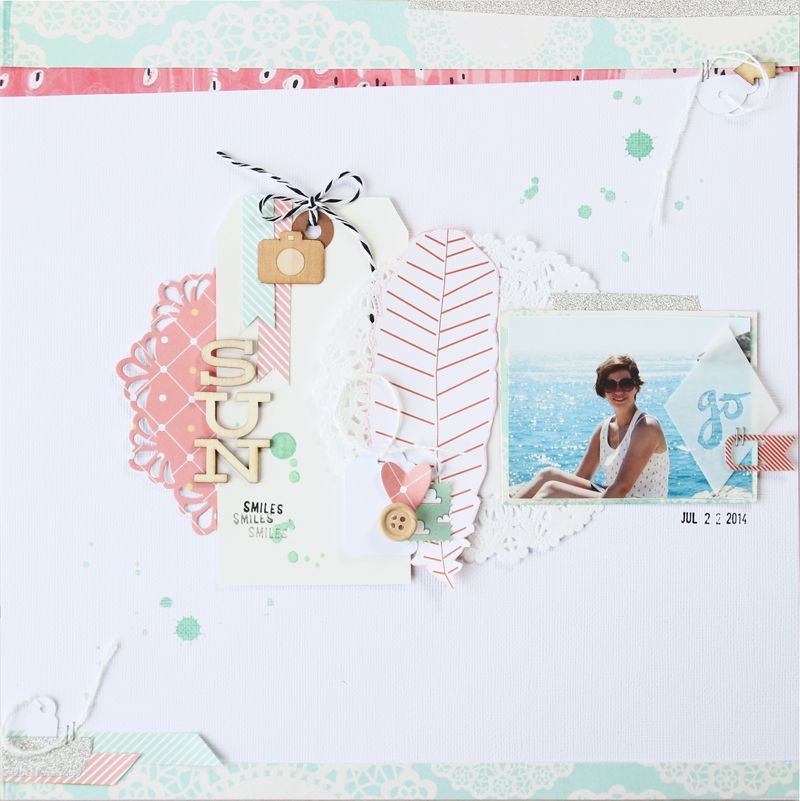 See you next week with a new layout.
Lilith