Wedding bells are ringing! My daughter is getting married in six weeks! The replies are starting to come in and Pam and I are gearing up to start making the wedding favor boxes.
I happen to have a few Sizzix boxes for her to choose from :-). She decided that she would like to give Jordan almonds in a little net bag. This is the same favor that my mother gave at her wedding many years ago!
The almonds will be packaged in the 2" square box from the Blocks/Cubes ScoreBoard die.

(I haven't bought them yet- afraid I will snitch them)
These blocks above are decorated in a Baby theme but they can easily be changed to accommodate any style- the block are a blank canvas to decorate! By adding paper, embellishments and trims, you can make boxes for any occasion.
The colors in Pam's wedding are white, aqua and violet. Her invitations are thick white cardstock that are embossed with the new Polka Dot and Starflower folders and then lightly inked over in aqua to show off the embossing. The boxes will match that theme.
Die cut boxes from white matboard. You will need to cut 2 strips to make one box.

Place strip in embossing folder and run through Big Shot. You will notice that it takes a little more effort to roll this through but it works fine. The matboard is thicker than paper so there is a bit more resistance.

Lightly ink over embossing in aqua.

Add 2" black and white photo to top of box. (*I used a product called Craft Attitude which is a film that you can print on, trim and glue directly to the box and it looks like the image is printed right on the surface- cool stuff!)
Add double sided tape to three of the four tabs. Remove the release paper and assemble box, leaving the top flap without adhesive to open and close the box. Here's a video of the Square Box being assembled- same idea for this one.

Add almonds to box!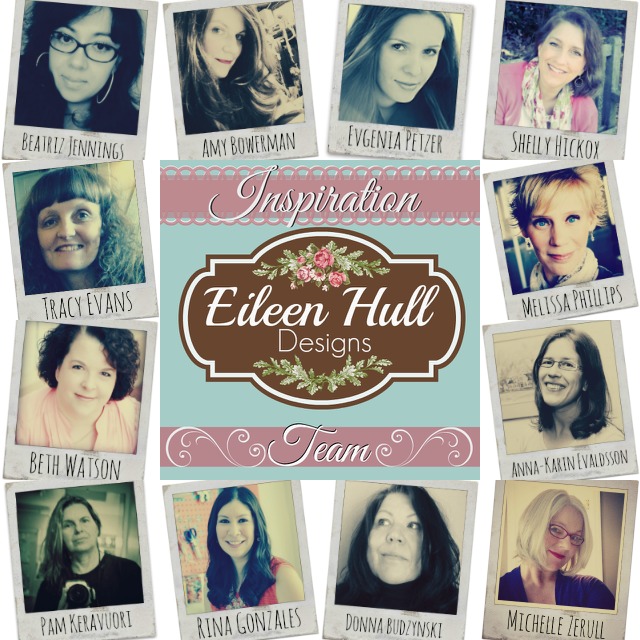 I can't believe how much talent we have in this group! Check out my blog to see a bio of each designer and links to their sites. Every month we will have an Art With Heart Challenge with a certain theme. You are invited to post your creations along with the team. At the end of the month, someone will win a prize package.

Many thanks to my Inspiration Team Coordinator, Amy Bowerman of Plucking Daisies for making this all happen. I am looking forward to seeing what these amazing designers create!

Please LIKE my Facebook page. That's where I will be posting my travels. In two weeks, I am headed off in my vintage camper for Phase 1 of the #PaperTrail, a teaching extravaganza. The camper is my mobile studio and will be crafting my way around the US. Stay tuned for updates on my blog! Yes, I know it's right before the wedding- it's just how things worked out...

Thanks for stopping by...I think life is about to get a little crazy!